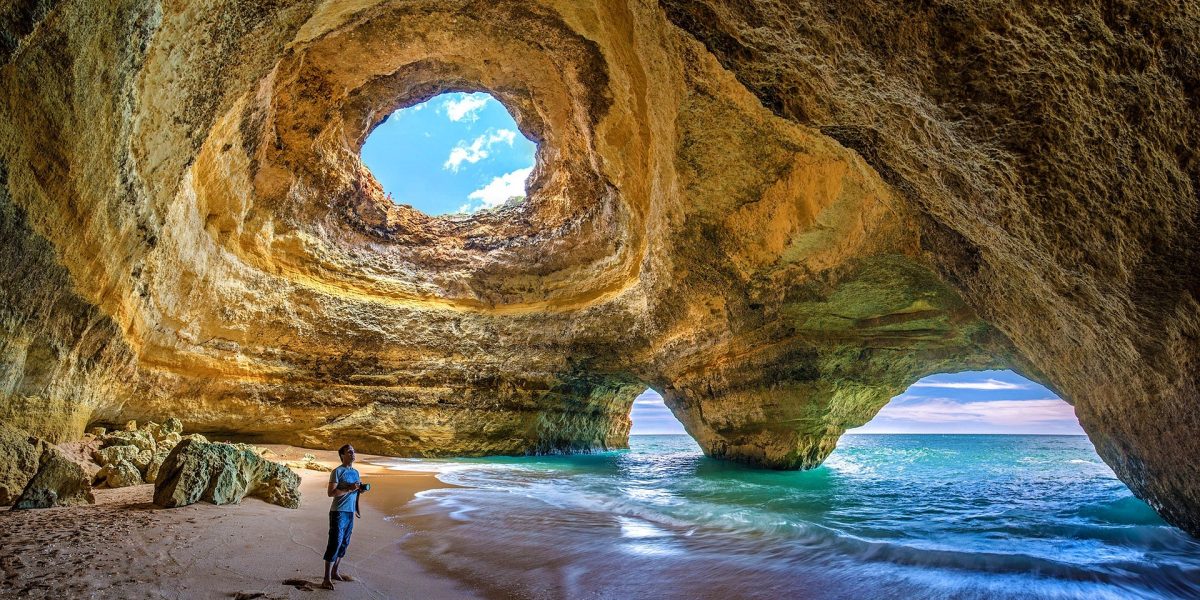 Portugal Visa
Portugal Visa Office in Jordan:
Our Portugal Visa Office cooperates with The Portuguese Embassy of Jordan according to the following standards, to offer our clients a high quality service to get Portugal Visa.
Types of Portugal Visa:
Tourist Visa: This visa allows for recreational travel within the country and spend holidays for a limited period.
Businessmen Visa: To attend a meeting or conference related to work, with the need for an invitation from the inviting party.
Visiting Visa: This type of visa is often for the purpose of a general visit. For instance, to spend a vacation or to visit a friend or relatives residing in the country. Therefore, for the applicant to be able to obtain this category of visas, he must submit documents proving that he has the financial ability to pay the costs of the trip and the costs of living while he is there.
Cultural / sports events visa: To participate in events related to culture, sport, and religion or participate in talent shows.
Medical visa: For the purpose of receiving treatment abroad. And among its requirements are medical reports on the medical condition and an invitation from the intended hospital.
Domestic employee Visa: This visa is granted to female workers, escorts, or housekeepers to accompany employers.
The main requirements for The Portuguese Embassy of Jordan to issue Portugal Visa:
Filled and signed visa application form.

An original passport valid for 6 months and an older passport, if any

A bank statement that is valid for the last 3 or 6 months, depending on the type of visa applied for.

A Proof of work, student or retirement.
There are more requirements but depends on the type of Visa one's applying for.
Cost of Portugal Visa:
Portugal Visa fees charged by The Portuguese Embassy of Jordan are around 77 Jordanian Dinars per person, in addition to office fees.
BLS (Portugal visa application center):
After completing the required documents, an appointment will be scheduled at The Portuguese Embassy in Jordan for Portugal visa applications.
The usual duration to issue Portugal Visa will take up 14 to 21 days after the embassy's appointment (Biometrics).
In order to obtain Portugal Visa, Please consider all the required documents and the costs and funds required for your stay to avoid rejection.
Convenient Location
Located in the southwestern Europe, Portugal is the perfect holiday destination all year around. It is one of the oldest nations of Europe with the oldest boarders, existing as a country for more than eight centuries. It is just around 2-hour flight from all the major European cities and is one of the safest European countries.
In Portugal you can find a unique cultural and religious heritage, where tradition and modernity combine in harmony, a mild climate, an amazing range of different landscapes just a short distance away, lots of leisure activities. Furthermore, its outstanding food, award wines and hospitability make it a paradise for tourists.
Activities to do
Outside the cities, Portugal's beauty unfolds in all its startling variety. You can go hiking amid the granite peaks of Parque Nacional da Peneda-Gerês or take in the pristine scenery and historic villages of the little-explored Beiras. There are lots of hikes and trails and some dramatic drives, especially from Manteigas or Covilhã up to Torres. On the way up to the rocky gorges, look out for casais, traditional one-room stone shepherds' huts thatched with straw. Sheeps' wool once made this one of Europe's biggest wool-producing regions – there's a museum that tells the story in Covilhã. The mountain town of Manteigas, with its cobbled streets and picturesque houses, makes a great base to explore the area.
In Conclusion, over 800km of coast offers more places to soak up the splendour. Gaze out over dramatic end-of-the-world cliffs, surf stellar breaks off dune-covered beaches or laze peacefully on sandy islands fronting calm blue seas. You'll find dolphin watching in the lush Sado Estuary, boating and kayaking along the meandering Rio Guadiana, and memorable walks and bike rides all across the country