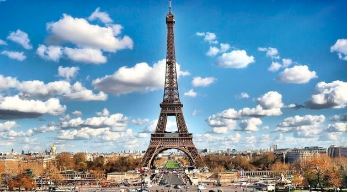 France Visa
 

France Visa Office in Jordan:
Our France Visa Office in Jordan cooperates with France Embassy of Jordan according to the following standards, to Offer our clients a high quality service to get France Visa.
Types of France Visa:
Tourist Visa: This visa allows for recreational travel within the country and spend holidays for a limited period. 
Businessmen Visa: To attend a meeting or conference related to work, with the need for an invitation from the inviting party.
Visiting Visa: This type of visa is often for the purpose of a general visit. For instance, to spend a vacation or to visit a friend or relatives residing in the country. Therefore, for the applicant to be able to obtain this category of visas, he must submit documents proving that he has the financial ability to pay the costs of the trip and the costs of living while he is there.
Cultural / sports events visa: To participate in events related to culture, sport, and religion or participate in talent shows.
Medical visa: For the purpose of receiving treatment abroad. And among its requirements are medical reports on the medical condition and an invitation from the intended hospital.
Domestic employee Visa: This visa is granted to female workers, escorts, or housekeepers to accompany employers.
The main requirements for France Embassy of Jordan to issue France Visa:
Filled and signed visa application form.

An original passport valid for 6 months and an older passport, if any

A bank statement that is valid for the last 3 or 6 months, depending on the type of visa applied for.

A Proof of work, student or retirement.
There are more requirements but depends on the type of Visa one's applying for.
Cost of France Visa:
France Visa fees charged by France Embassy of Jordan are around 77 Jordanian Dinars per person, in addition to office fees
France Embassy of Jordan:
After completing the required documents, an appointment will be scheduled at France Embassy in Jordan for France visa applications.
The usual duration to issue France Visa will take up 14 to 21 days after the embassy's appointment (Biometrics).
In order to obtain France Visa, Please consider all the required documents and the costs and funds required for your stay to avoid rejection.
France is the most popular tourist destination in the world. As, it brings tens-of-millions of visitors each and every year. While most people come to experience the fabulousness of Paris, there are many other cities in the country that also offer a delight to those who visit. Paris provides the chance to experience a lot of things. It is said that Paris is the city of love, so , you can expect romance and love to always be in the air when you are in Paris.
There are many reasons why so many people enjoy visiting the diverse country. For instance, the natural beauty, the amazing climate, outdoor recreational activities such as golf courses, art museums and galleries are some of them. There are many different activities that outline the history of the country which are enjoyable to visitors, especially considering its turbulent past. France is rich in history and culture, where you can find people from all backgrounds and heritages in the country.
Another benefit of being in the country is that people in France are exquisite in every aspect of their life. This includes, the dishes that they prepare.You can experience something that will set your taste buds alight and help you discover flavors that you never knew existed. For, Paris is well-known for their upscale restaurants serving some of the finest food you will ever taste.
Those who choose to visit France will certainly enjoy their time, then leave and head back home with a fond appreciation of the nation.